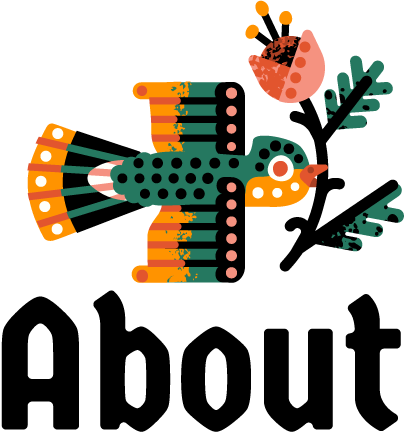 Arting & farting around in Texas.
Heya, this here is Erikas Chesonis (you can call me Erik if you don't feel like butchering the Lithuanian name)! I'm an artist living in Austin by way of the frigid tundra of western New York, where I graduated with a marketing degree from Ithaca College and now try to aimlessly design my way through my 30's.
I work primarily digitally, creating vector artwork that aims to simplify the shapes and colors of the world around us. Mid-century inspired with an anthropomorphic twist! I've been lucky enough to work with behemoths like Apple and HP to smaller start-ups, publications, and everything in between. I currently work at
Siege Media
, creating infographics and other digital assets for companies to use to expand their reach – but am available for freelance projects or commissions.
When I'm not designing for clients, I'm likely doodling some fan art of my latest game/show/comics binge, or taking my lovely duck-tolling retriever partner-in-crime, Sammy, out for a walk to smell the flowers and chase the birds (to identify them, of course). 
Digital Illustration  |  Branding & Logo Design  |  Web Design  | Infographics & Layout